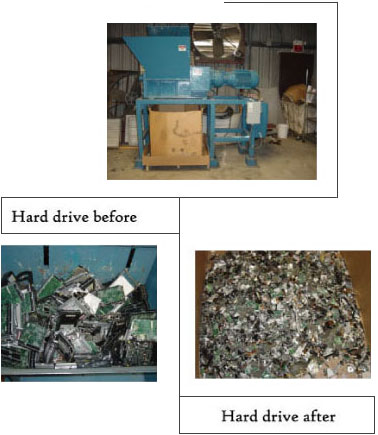 Hard drives hold a lot of important information for you and your company. Triangle Recycling can offer two ways of making sure that your information does not get into the wrong hands.
We wipe the hard drives clean of all information.
Our most effective way is to shred and destroy the hard drive.